We sold your neighbor...
WOULD YOU LIKE TO BE NEXT?
---
Bergeron Bédard is the perfect amalgam of dedicated, available and passionate real estate professionals! We quickly realized that there is strength in numbers, so by working together, we are committed to offering you quality and efficient service for the realization of your real estate projects!
Contact us
Carolane Bergeron

Michaël Bédard

Mathieu Fortin

Samuel Roy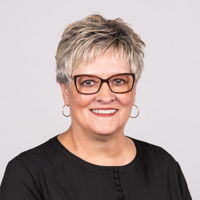 Marguerite Fortin
Working in the real estate field since 1978, Marguerite is the team's resource person for administrative tasks. She actively participates in the marketing of properties and takes charge of the coordination of sales files. Always in a good mood, warm, with good judgment and remarkable patience, Marguerite listens to our clients and is a valuable asset to the team.
Our properties
---
Loading
Properties recently sold
Loading
The key to solving latent (hidden) defects.
The Integri-T plan is a guarantee offered to buyers and sellers who want peace of mind in the event of latent defects. This unique coverage exclusive to RE/MAX provides financial protection to buyers and sellers in case of a claim.
Learn more